Built for independent schools
We understand that every independent school has its own way of working. That's why our platform has flexible modules that can be tailored to your school's approach to:
Lesson observations and feedback
Teacher appraisals
Pupil progress and attainment data from Reception to Sixth Form
Parent communications
ProgressTeaching is the only platform that seamlessly links together all these key areas of leadership and management. It is also the only platform that allows you to manage pupil data from Prep all the way through to Sixth Form.
Refine your strategy through a data-driven approach to these aspects of school leadership with ProgressTeaching. Our platform saves your teachers and leaders valuable time by streamlining administrative processes so they can focus on helping pupils to reach their full potential.
ProgressTeaching is a modular, cloud-based teaching improvement platform. It can be customised to suit your individual requirements. For schools who want something more ready-made, we can provide 'out of the box' templates and processes based on tried and tested methods used in some of the highest-performing state and independent schools in the country.
However you decide to configure the platform, our dedicated onboarding team will work closely with you to make sure ProgressTeaching helps your school to achieve its goals.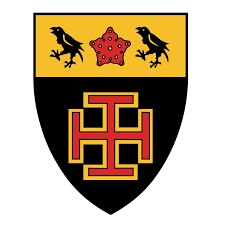 "We were so impressed by the capability of the ProgressTeaching platform to provide easy access to key core information for teachers, enabling them to do their best job in the classroom.

Data is pulled through from SIMs in an instantly accessible, easy to view format for teachers, Heads of Department and Heads of Year. This enables rapid sharing of information and quick intervention, to facilitate the teaching and learning process, and good educational outcomes."

Fiona Allen, Deputy Head, St Benedict's School
"ProgressTeaching will promote a shared language and understanding about data which will enable more effective intervention at the right times and with the right pupils.
We are excited that the platform can evolve with us over time, so that it can be a vehicle to improve our current quality assurance systems and support our overall goal of a developmental and coaching approach."
Hannah Blake, Senior School Deputy Head (Academic) and Whole School Vice Principal, Ewell Castle School

Price is based on module use.
Our platform is a SaaS solution, meaning we take care of all the hosting and updates. This guarantees that you are always on the latest version and you have access to the platform 24/7 from anywhere, on any device including mobiles and tablets.
Training of your core users in their relevant areas is also included.
Our simple license fee covers all setup and any hand-holding you need to import the data from your MIS.
Our team are happy to supply you with a no-obligation quote, detailing which options are available to you. Simply complete the form below.